A Social Media Agency
That Feeds Your Bottom Line
SocialChow is a Chicago-based, full-service social media marketing agency. We elevate the social media presence of lifestyle brands across a variety of industries including consumer packaged goods, education, entertainment, health and wellness, home, fashion, restaurants and more. We work 1:1 with clients to build custom marketing plans that deliver measurable results.
SocialChow is your one-stop-shop for social media excellence. CEO and Founder, Angie Randall, leads a talented group of experts in strategy, content creation, copywriting, graphic design, digital advertising, and videography to make brands shine.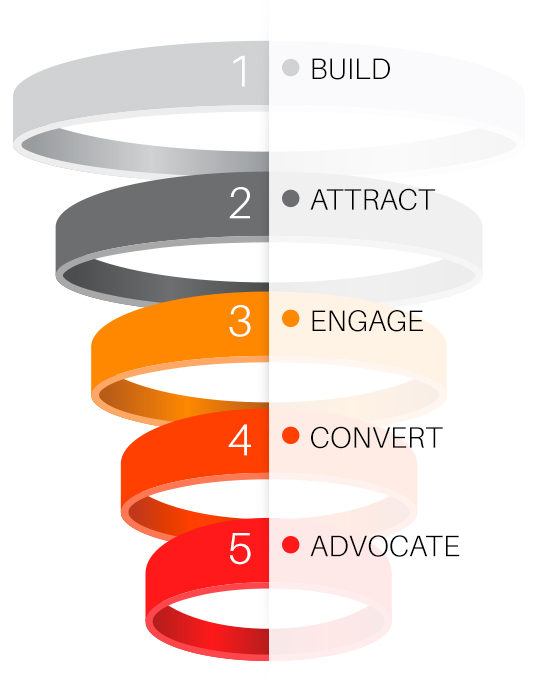 We leverage your key messaging and brand differentiators to create an identity and build awareness. Through either informative, interactive, or entertaining posts, we guide prospective customers through the sales funnel to become advocates for your brand.
Using social media channels that are most appropriate for your brand, we take customers through the sales process from soup to nuts.
Awareness:

Attracting new people who are currently unaware of your brand

Consideration:

Standing out amongst competitors so that new prospects remember you

Action:

Deciding to purchase your product or service

Engagement:

Interacting regularly to stay top-of-mind after purchasing

Advocacy:

Building trust that generates recommendations and increases customer loyalty
A LITTLE LOVE FROM OUR CLIENTS
"We are blown away by the progress that's been made! We appreciate you SO much and can't thank you enough for walking into our lives. We've received tons of positive feedback, continue to see increased engagement and sales, and absolutely love having you as part of the team. You rock more than any social guru I've ever worked with. THANK YOU!" – Dave Hamilton
WHY INVEST IN SOCIAL MEDIA?
High-quality social media content keeps your business top of mind and increases your prospective market.
Social media allows you to stay connected and provides fast customer service via comments and direct messaging.
Social media is an effective tool for putting businesses in front of target audiences, building trust and converting followers to customers.
Social media opens a direct connection to your end consumer, giving your brand a stronger, distinctive voice.
Social media provides the perfect platform for your customers to publicly endorse your company and its products or services.
Increasing traffic from social media is all about engaging your audience, building relationships and triggering action.